Electric Car Towing in the Twin Cities
Did you know that towing an electric vehicle requires specialized training? Not all towing operators are able to tow electric vehicles as the process is not the same as towing a regular car.
Our towing operators have completed in-house electric car towing training as well as training directly from electric car manufacturers. All of our light duty tow truck operators have received their Tesla Towing Qualification after a thorough training program with Tesla! This qualification ensures that no damage will be made to your vehicle during the towing process.
Do you need to tow an electric car? Call (651) 642-1446 for immediate assistance!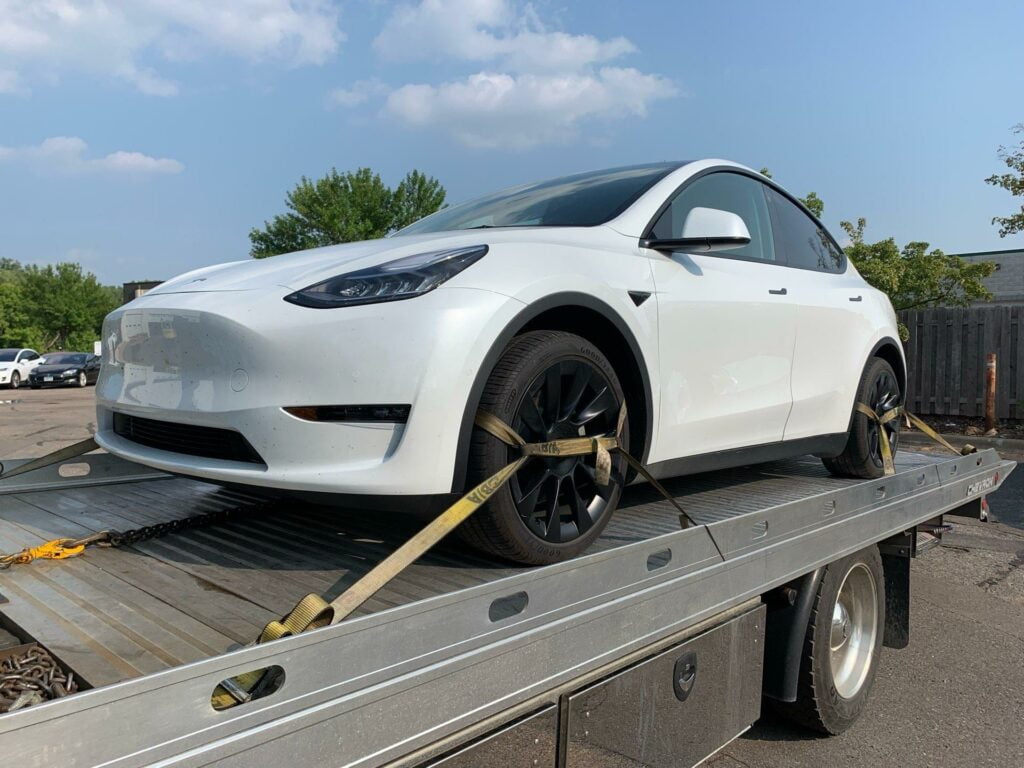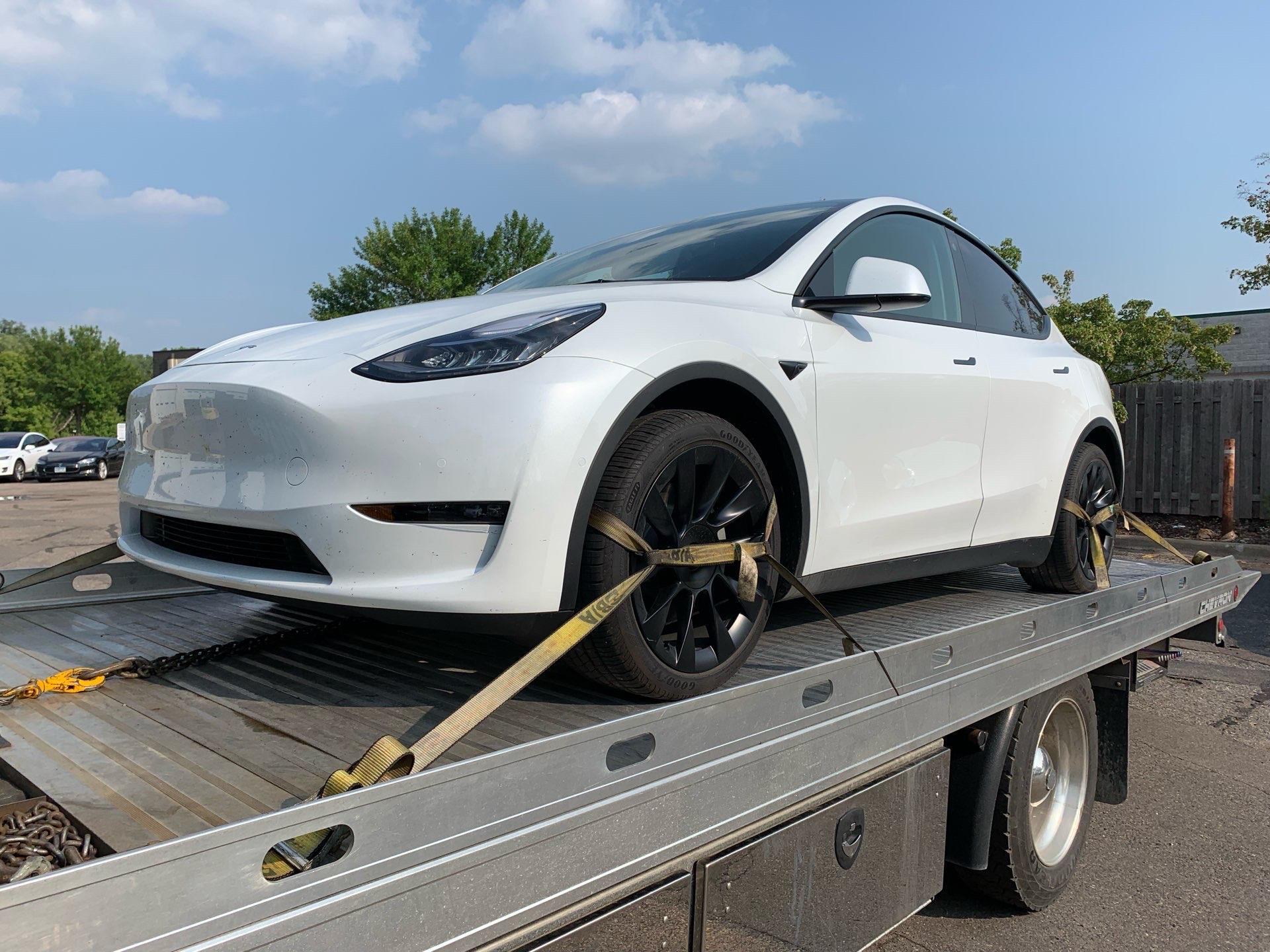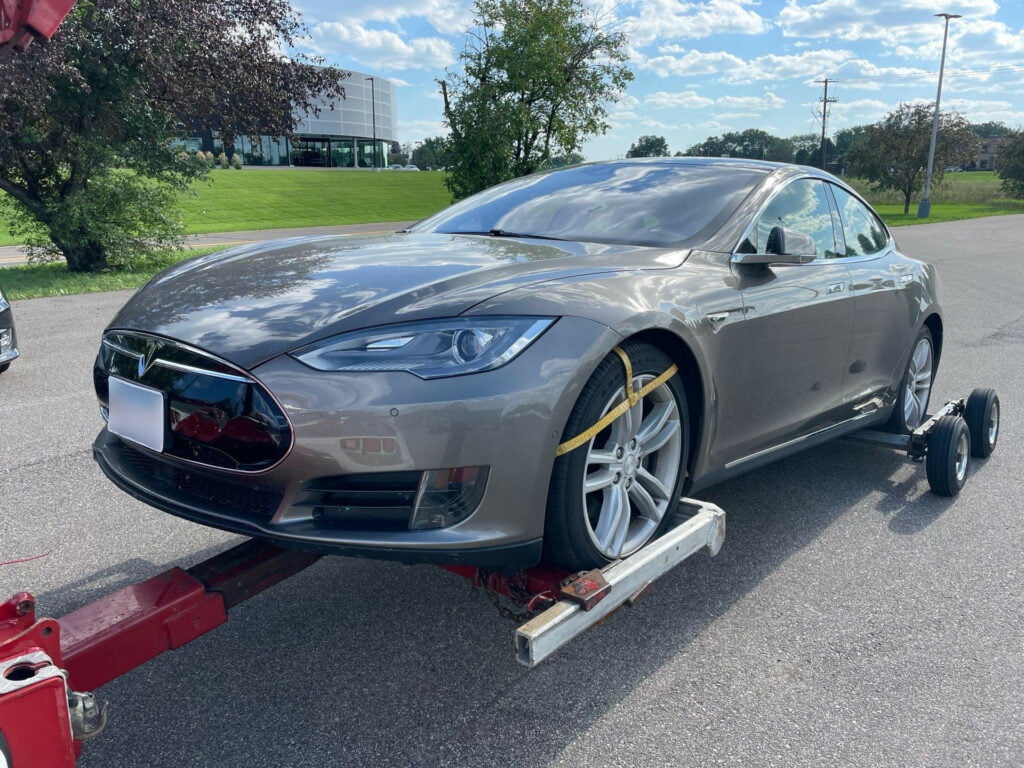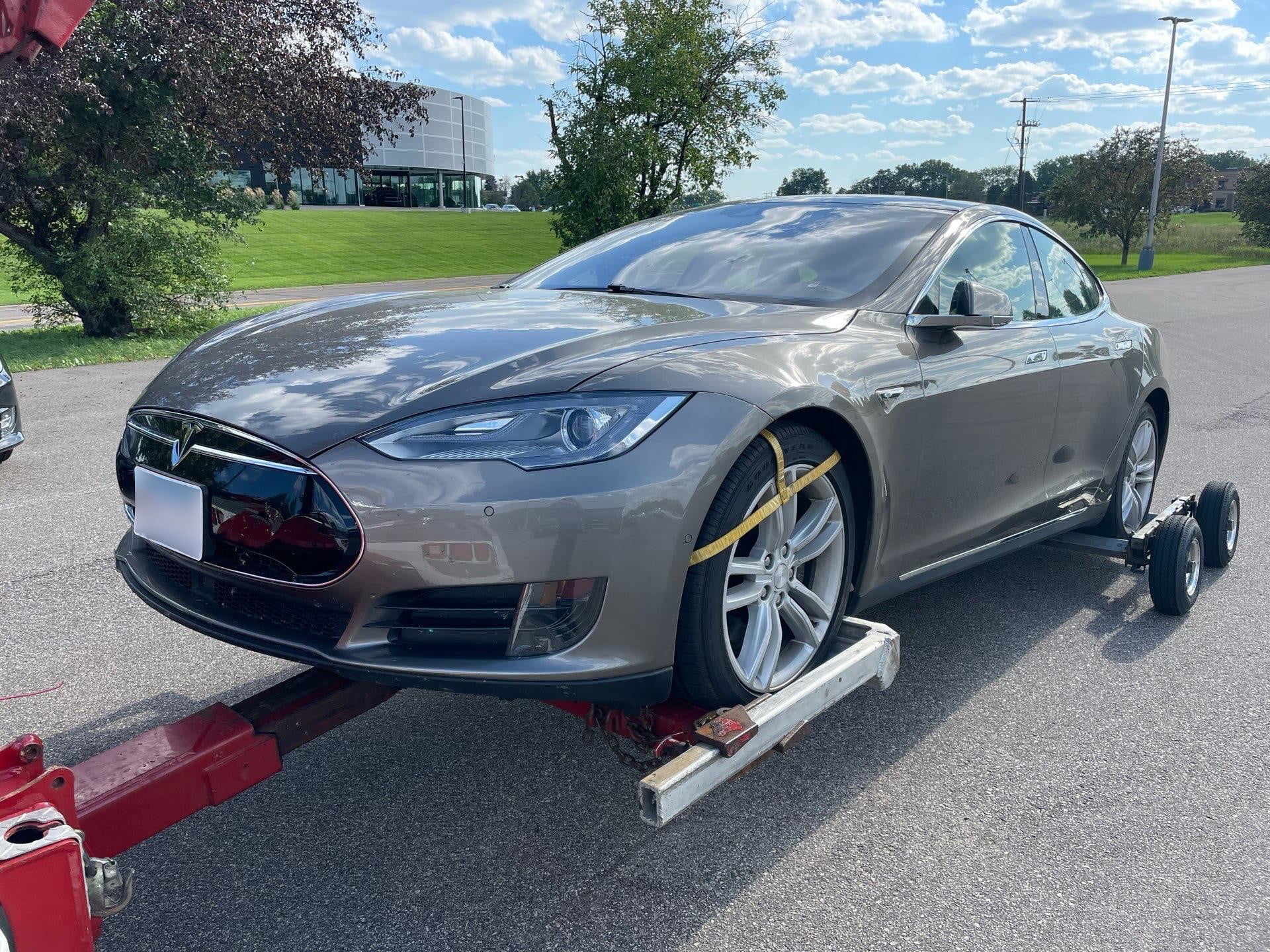 Similar to a gas-powered car, you can need a tow for your electric car for a wide variety of reasons. Whether you've ran out of charge or have a flat tire, you're going to want to ensure that you choose the right towing company for your electric vehicle.
Twin Cities Transport and Recovery can tow a wide variety of electric and hybrid vehicles. Whether you need to bring it to the dealership for repairs or want to get your vehicle to a nearby charging station, we'll work with you to make sure that all your needs are met.
How to Tow an Electric Car
When it comes to towing electric vehicles, flatbed tow trucks are your new best friend! Twin Cities Transport & Recovery has over 100 trucks in our fleet, ensuring that we will always have a tow truck near you.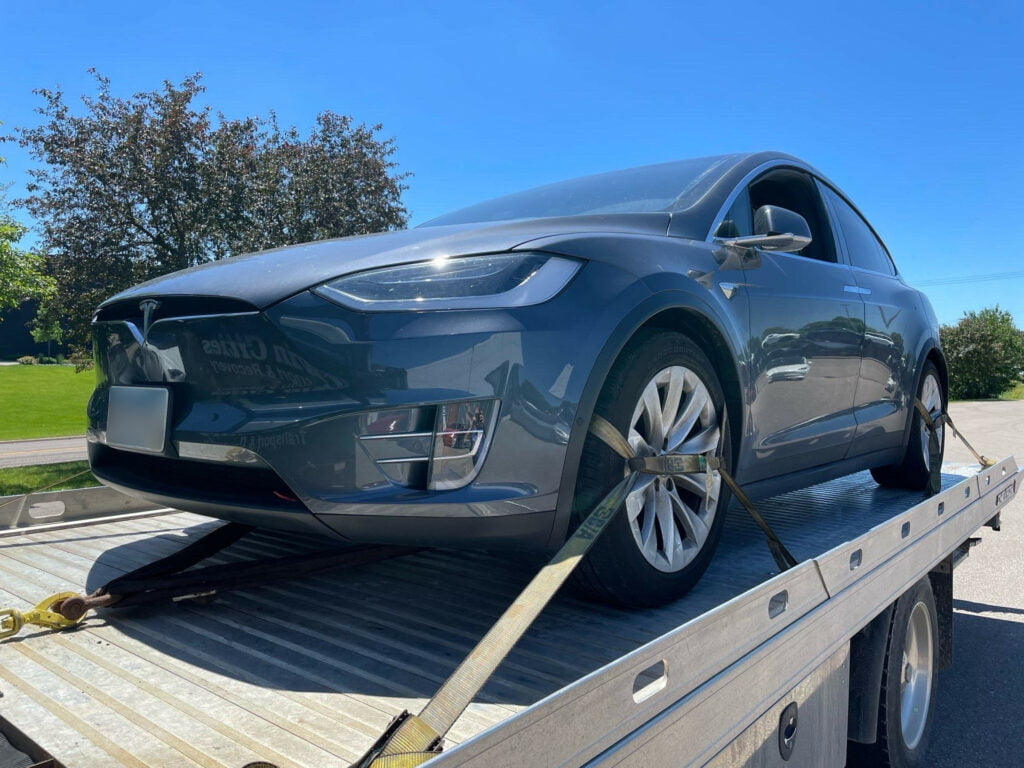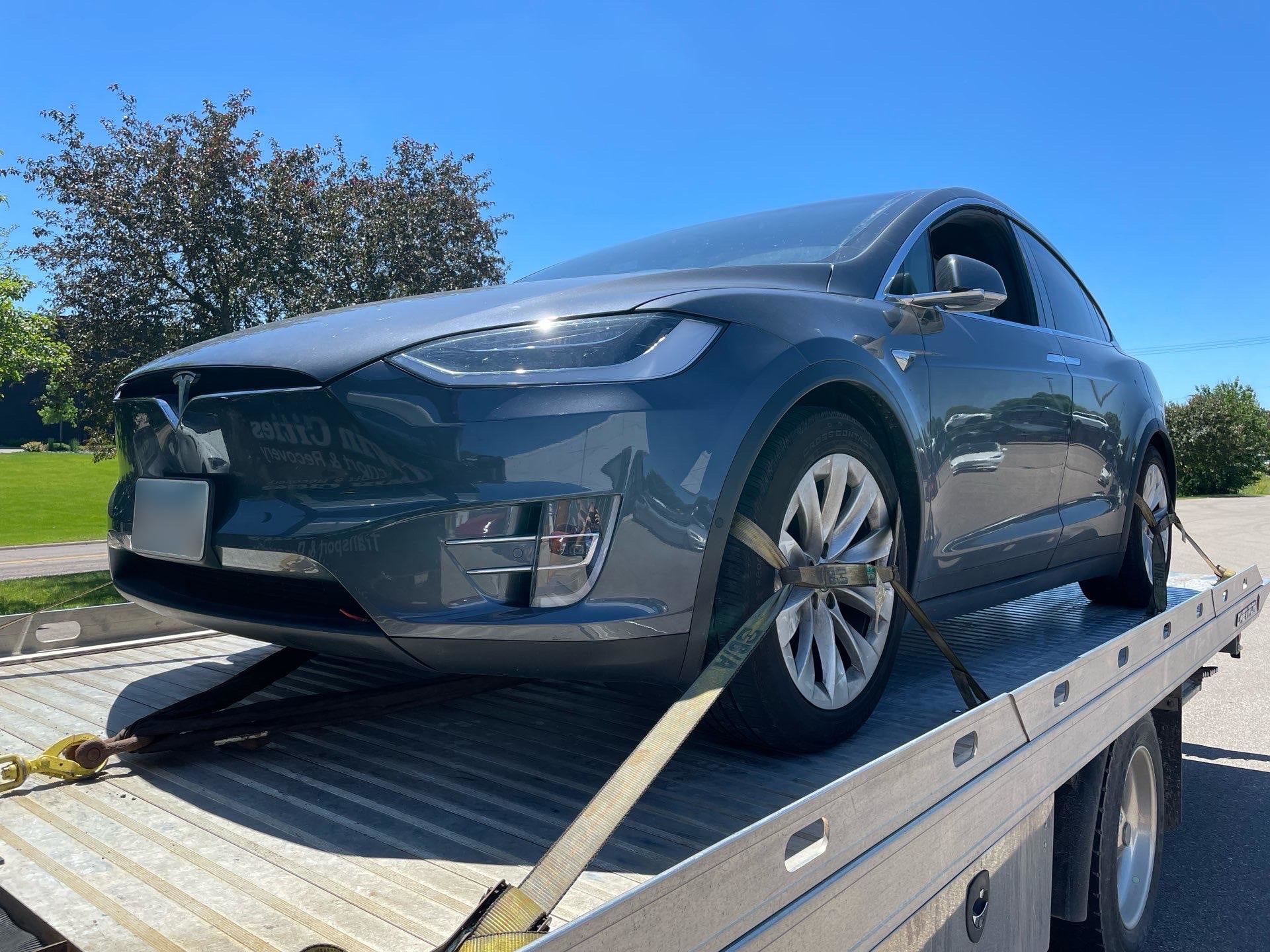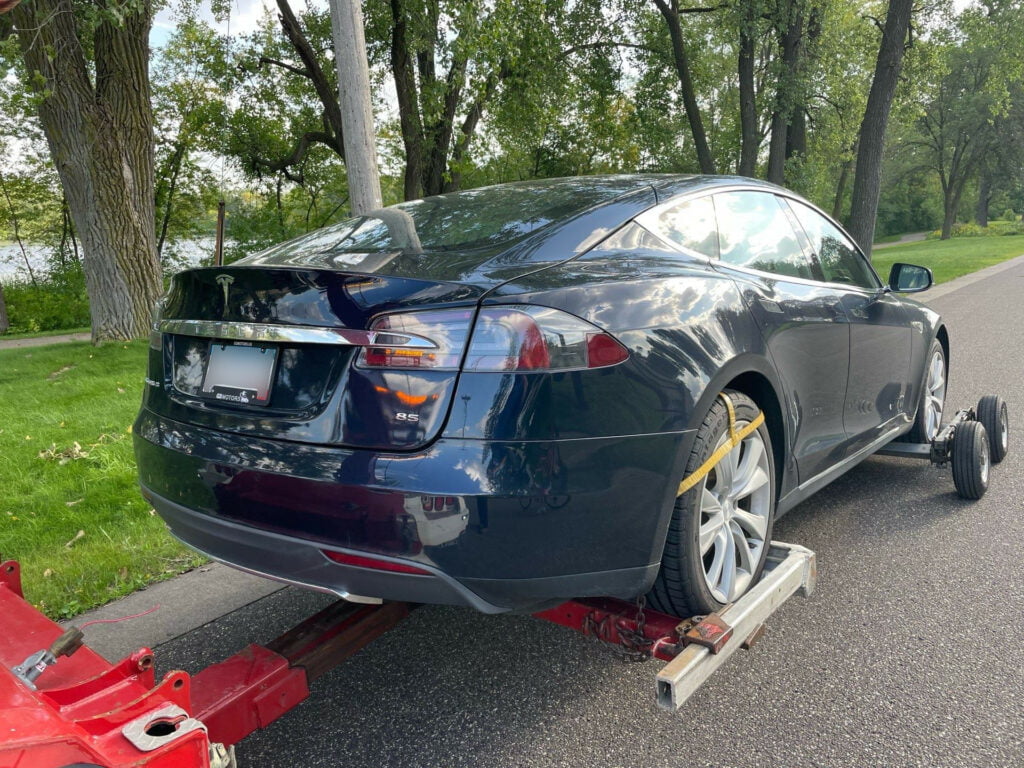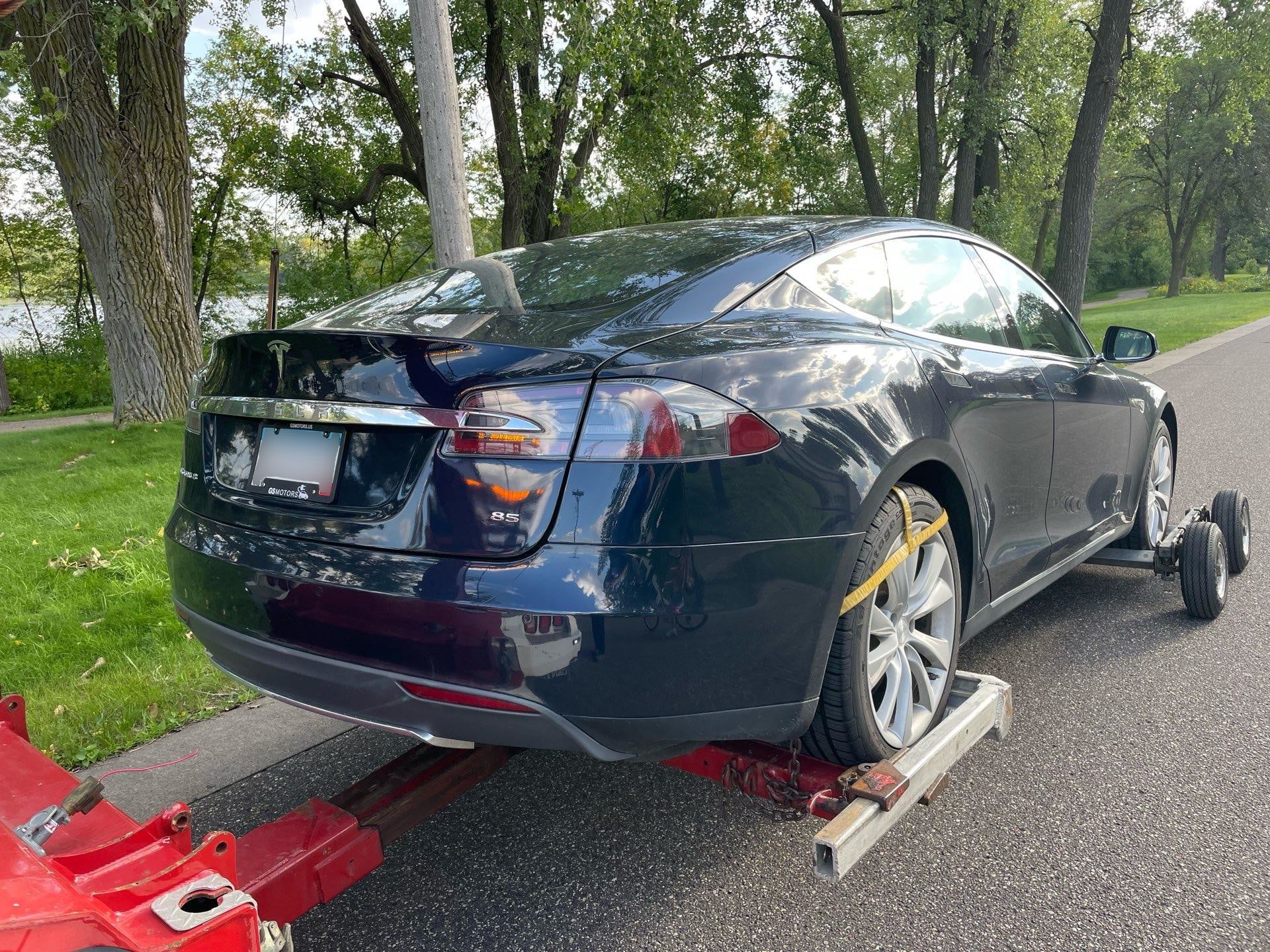 Can you tow my electric car?
Yes we can! If you live in Blaine, Crystal, St. Paul, Dayton, Minneapolis, Oakdale, White Bear Lake, or any of the surrounding communities, we have a tow truck for your electric car!
Don't trust your expensive vehicle with an inexperienced towing company. Twin Cities Transport & Recovery has been serving the Twin Cities area since 1967! Family owned and operated, you'll be well taken care of from your first phone call with our dispatch team until we drop your vehicle off at your requested location.
Calling a tow truck doesn't need to be stressful. Let the electric car towing team at Twin Cities Transport & Recovery prove that to you! Call (651) 642-1446 to speak with a member of our 24 hour in-house dispatch team. We can't wait to help you!