Heavy Duty Towing Services - Heavy Towing Near Me
Twin Cities Transport & Recovery specializes in all things heavy towing, heavy recovery, and heavy transportation. What sets us apart from other heavy duty towing companies?
With over five decades of experience under our belts, and hundreds of years of combined experience in our heavy towing division, there are no more surprises for us! We know the tools, equipment, and vehicles needed to get the job done right, the first time.
100% of our heavy towing operators have completed a combination of rigorous internal training, and completed certifications from industry runners like the Towing and Recovery Association of America (TRAA).
We have decades long partnerships with numerous fleet rental companies, construction companies, and local owner operators. This has given us incredible insight into our customers' needs and has allowed us to grow our services in order to accommodate them.
If you're looking for a heavy towing company that understands your needs and will do everything in their power to limit your downtime, Twin Cities Transport & Recovery is the company for you.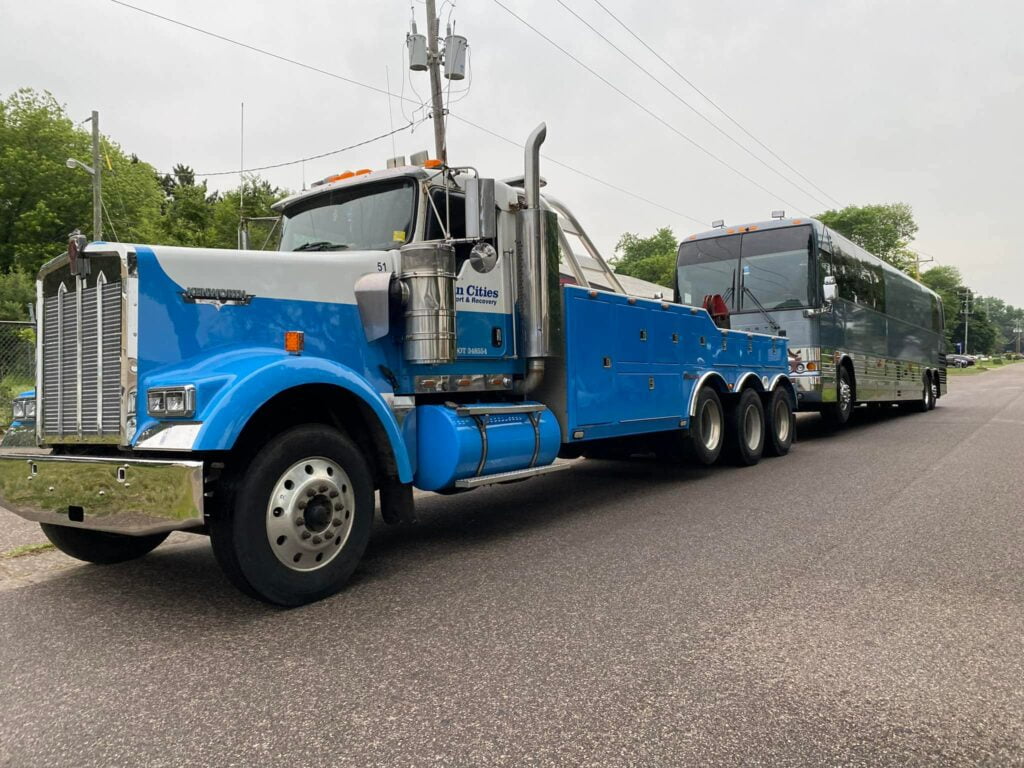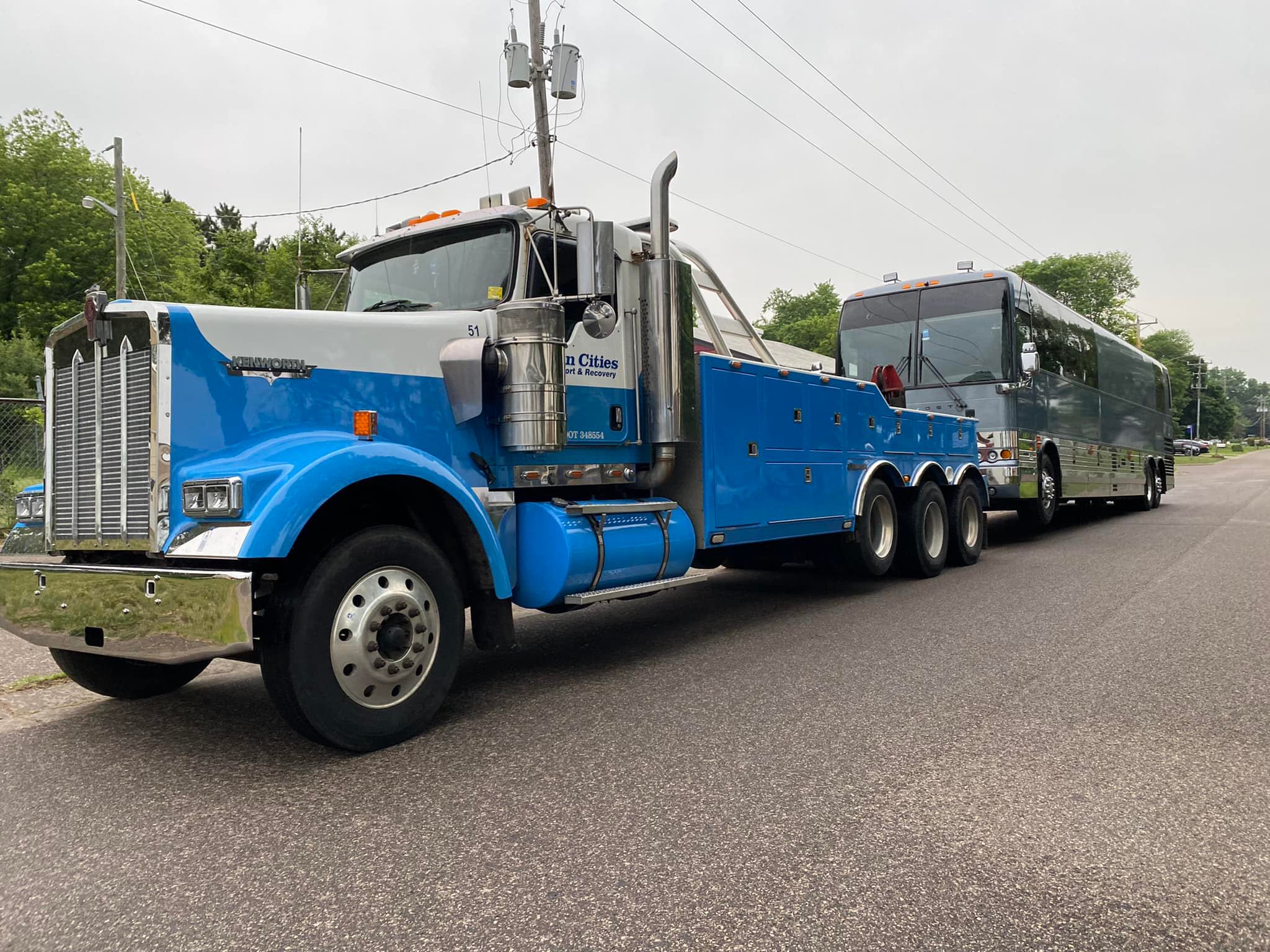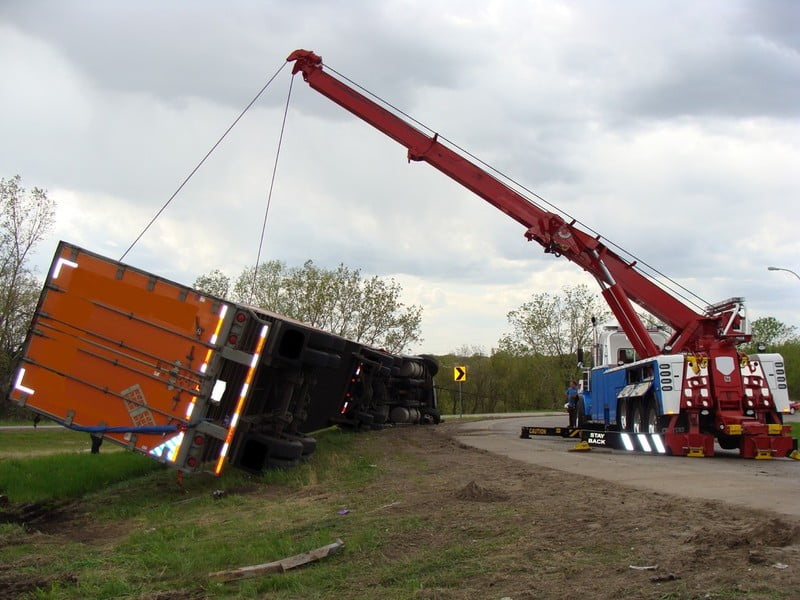 How We Handle Semi Truck Towing and Big Rig Towing
Twin Cities Transport & Recovery is the Twin Cities big rig towing expert! How do we ensure that we keep our heavy towing customers happy?
We run a full safety assessment prior to beginning every big rig towing and recovery job. Our big rig towing operators adhere to state and federal rules in order to ensure the safety of your vehicle.
The word "no" is not in our vocabulary. We're the heavy towing company that takes on jobs others say no to. Our heavy towing operators are expert problem solvers. Whatever your problem is, Twin Cities Transport & Recovery has the solution for you.
Once you set up an account with us, you'll benefit from our automated billing system. Gone are the days of several phone calls to close a towing job. All it takes is one call and our team will handle the rest, allowing you to focus on the important things!
Looking for a Commercial Towing Service
If you're looking for a reliable commercial towing company in the Twin Cities and surrounding communities, look no further than the experts at Twin Cities Transport & Recovery! Our commercial towing team will take the time to get to know your specific needs in order to come up with a commercial towing and transportation program tailored to your company.
Contact us today to get the best commercial towing service in the Twin Cities!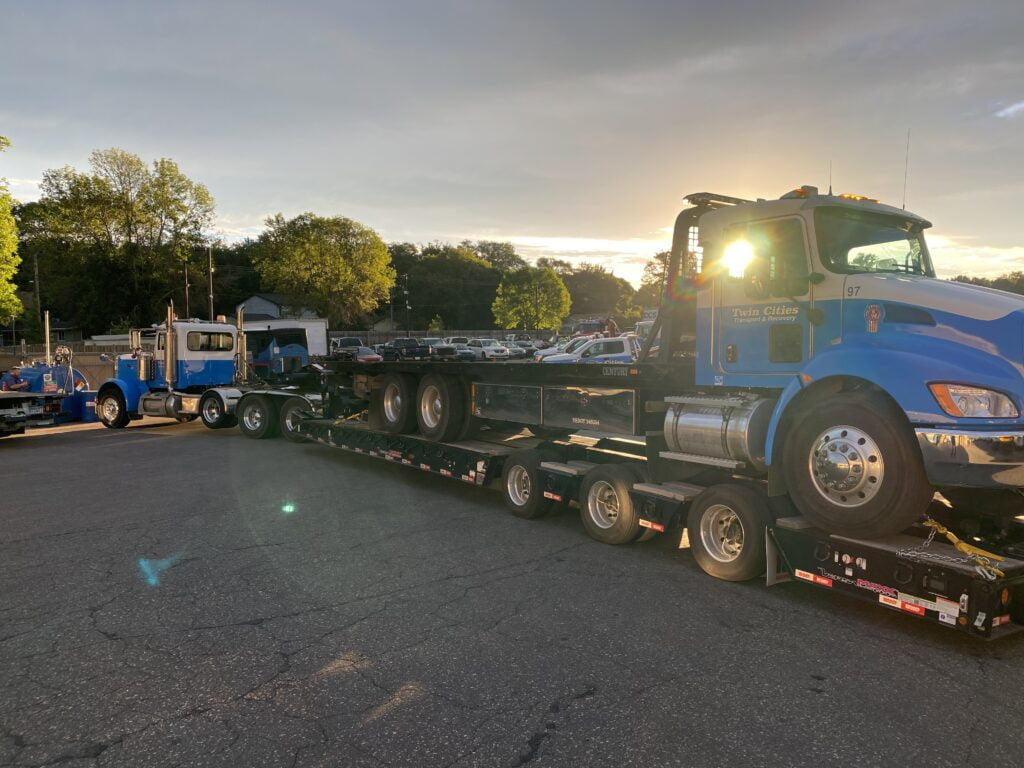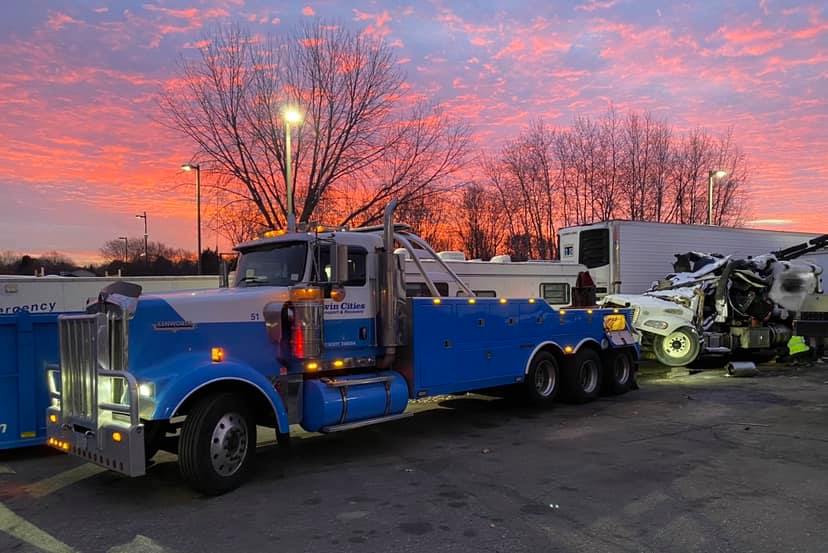 24/7 Best Truck Jump Start Service
Is your truck's battery giving you issues? Our team of experienced roadside service technicians will be by your side in no time to diagnose the issue and get your truck back on the road. Limit your downtime by calling Twin Cities Transport & Recovery. With over 100 vehicles in our fleet, we've got help nearby!
Construction Equipment Towing - Heavy Equipment Transportation
When it comes to transporting your valuable equipment, you want to work with an experienced, professional, and safety-conscious team. The heavy equipment transportation team at Twin Cities Transport & Recovery gives you all that and more! With over 50 years of experience under our belts, we have all the equipment, vehicles, and expertise to safely transport your equipment.
You've got deadlines to meet. We'll make sure that your equipment is where it needs to be, when it needs to be there.
Learn more about our heavy equipment transportation services today!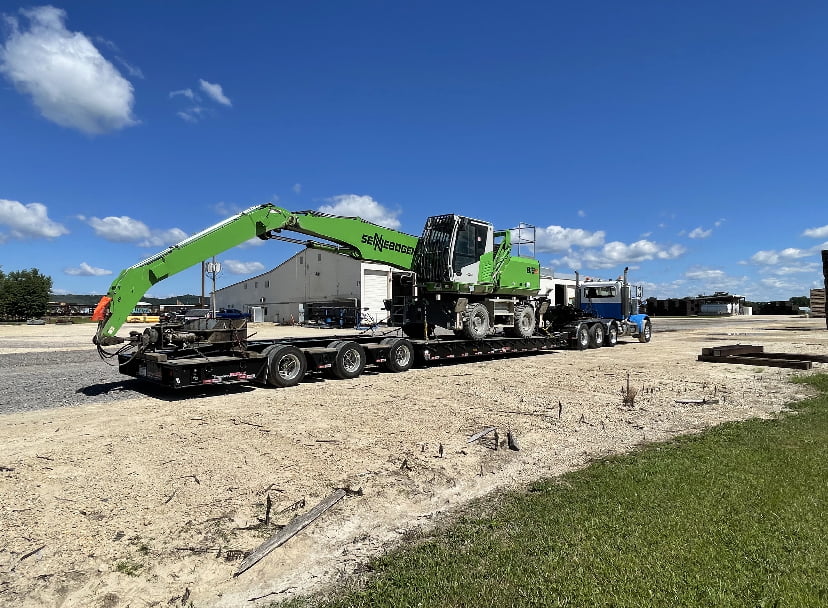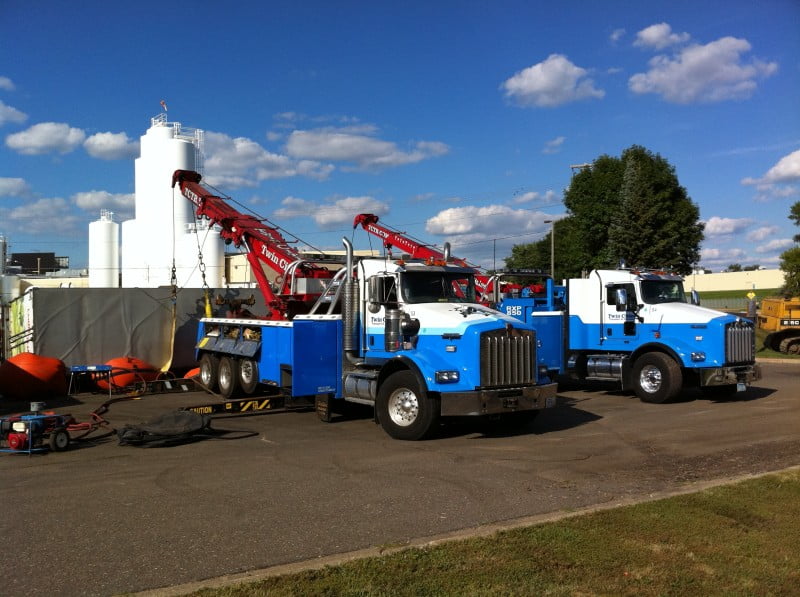 Heavy Duty Recovery & Off-Road Recovery
Accidents happen. Whether a load shift caught you off guard or the ground beneath your truck was softer than expected, Twin Cities Transport & Recovery has what it takes to get your vehicle back on the road. Our team can not only help recover your vehicle but will also provide cargo transfer or load shift correction services if needed.
Learn more about our Heavy Duty Recovery services!