Twin Cities Roadside Assistance
24 Hour Roadside Assistance is Only a Phone Call Away!
Twin Cities Transport & Recovery offers 24 hour roadside assistance services in Blaine, Crystal, St. Paul, Dayton, Minneapolis, Oakdale, White Bear Lake, and all the surrounding communities.
What are some situations that our roadside assistance crews would be able to assist you with?
> Locked out of car
> Keys locked in trunk
> Car won't start
> Battery boost service
> And more!
Don't let a little car trouble ruin your day. A quick call to our inhouse dispatch team will have a roadside assistance crew by your side in no time.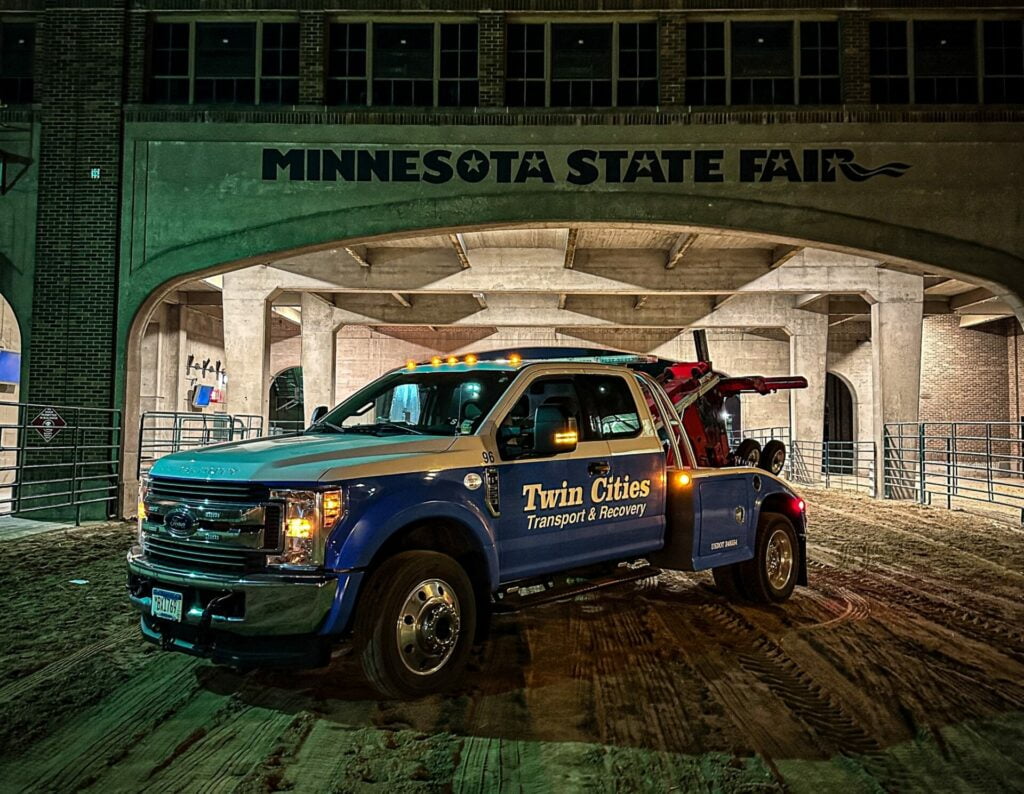 WE OFFER 24/7 TOWING SERVICES ACROSS 7 MINNESOTA LOCATIONS
What services can our Twin Cities roadside assistance units offer you?
Our roadside assistance crews change flat tires every day. They will swap yours out for your spare before you can even finish a "How to change a flat tire" video on YouTube! Let the experts at Twin Cities Transport & Recovery take care of your flat tire and get back on the road in no time!
Locked your keys in the car or locked your keys in your trunk? Believe it or not, we respond to calls like this every day! Our vehicle lockout team will get you back into your vehicle without damaging your door's interior mechanism or scratching your window!
Does your car need a boost? Our 24/7 car jump start service crews will get your car started so you can get where you need to be! Our team can help you regardless of the time of day or night. Is a boost not doing the job? We'll swap out your car battery for a new one!
Emergency Winch-Out Service
Stuck in a ditch? Car stuck in snow? Our emergency winch-out service will get your car back on the road easily and without fuss! Life can throw some curveballs at you but with Twin Cities Transport & Recovery on your side, you're prepared for anything!
In the event that more extensive repairs are required to solve your vehicle's problem, our roadside assistance crews can tow your vehicle to your requested repair shop. There's no need to call another company, we'll take care of everything for you!
All of our tow trucks are fitted with wheel-lift technology, ensuring no damage is made to the frame or body of your vehicle during the towing process.
Having car trouble is not fun for anyone. That being said, having the phone number of a reputable roadside assistance and towing company on hand will make the process a lot smoother for you. Save our number today and help will always be a short phone call away: (651) 642-1446.