What is Mobile Crane Service?
What is Mobile Crane Service?
Mobile crane service utilizes rotators to perform tasks that any traditional crane can perform. The main difference between mobile cranes (rotators) and traditional cranes comes down to one thing: space.
Our rotator trucks can fit into confined spaces much easier than cranes. This allows us to easily maneuver between buildings and sometimes even inside buildings for rigging jobs! If you need a heavy lifting company and don't have a lot of space to work with, Twin Cities Transport & Recovery is the one for the job!
Our rotators can easily lift over 100,000 lbs! Our heavy lifting operators are all professionally certified so you can rest easy knowing your equipment is in great hands!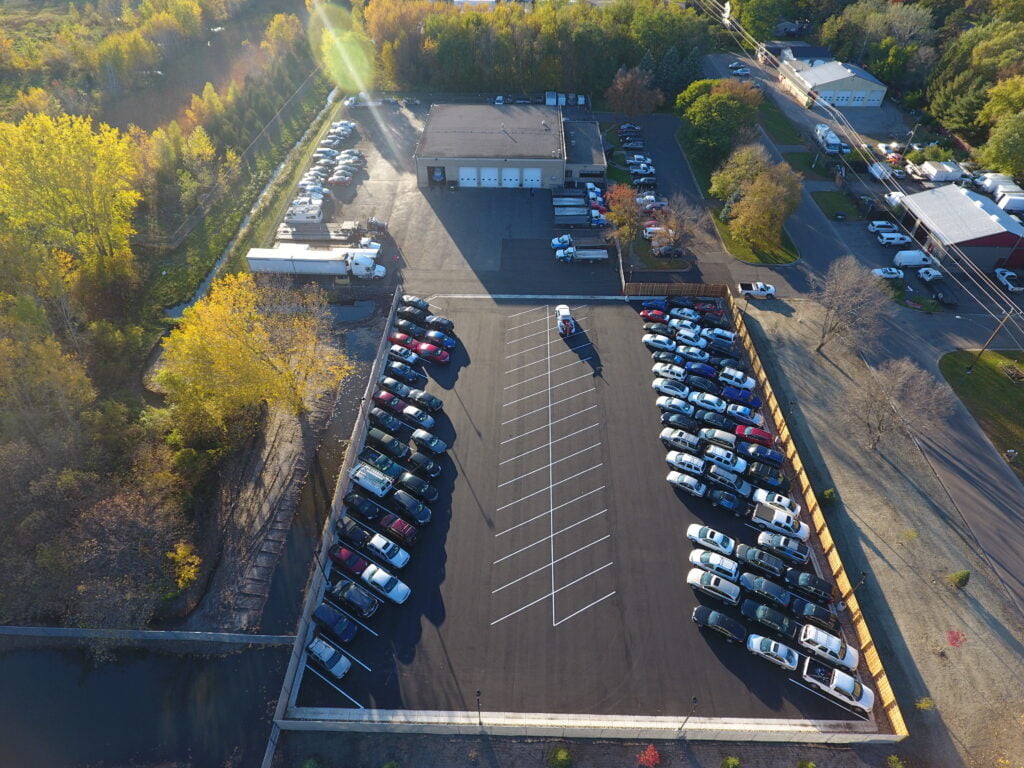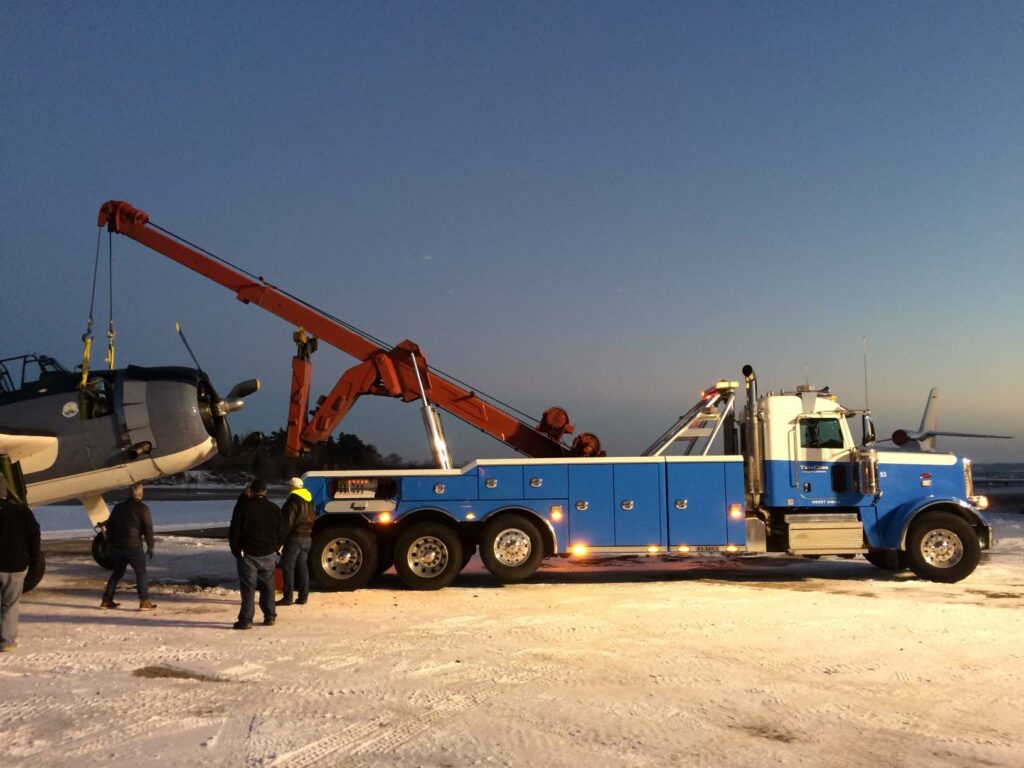 What types of mobile crane services do you offer in the Twin Cities?
Our crane services include, but are not limited to:
HVAC Hoisting
HVAC Delivery
Rigging Service
Construction Material Placement
Overturned Trailer Recovery
Undecking Trucks and Semis
Precast Concrete Placement
Landscaping Material Placement
Trailer Stacking and Unstacking
24/7 Emergency Service Line
Heavy Duty Recovery of Specialized Equipment
Heavy Duty Recovery of Construction Equipment
Heavy Duty Recovery of Farm Equipment
Cargo Load Shifts
Cargo Load Swaps
Lumber Lifting
And more!
Contact us to learn more about our Mobile Crane Service.
Why choose Twin Cities Transport & Recovery?
We have over five decades of experience serving the Twin Cities and surrounding communities.
We don't cut corners when it comes to safety. We run a full safety assessment prior to starting any job, no matter the size or complexity. This safety assessment gives us the chance to double check any calculations prior to beginning a complex lift.
Twin Cities Transport & Recovery is known for consistently providing great customer service. We're not looking to make a quick buck off you. We want to work with you for the long term so will do everything in our power to ensure a seamless experience for you.
We are the chosen heavy lifting and recovery company for numerous local and state law enforcement agencies. They choose Twin Cities Transport & Recovery because they know we get the job done right the first time.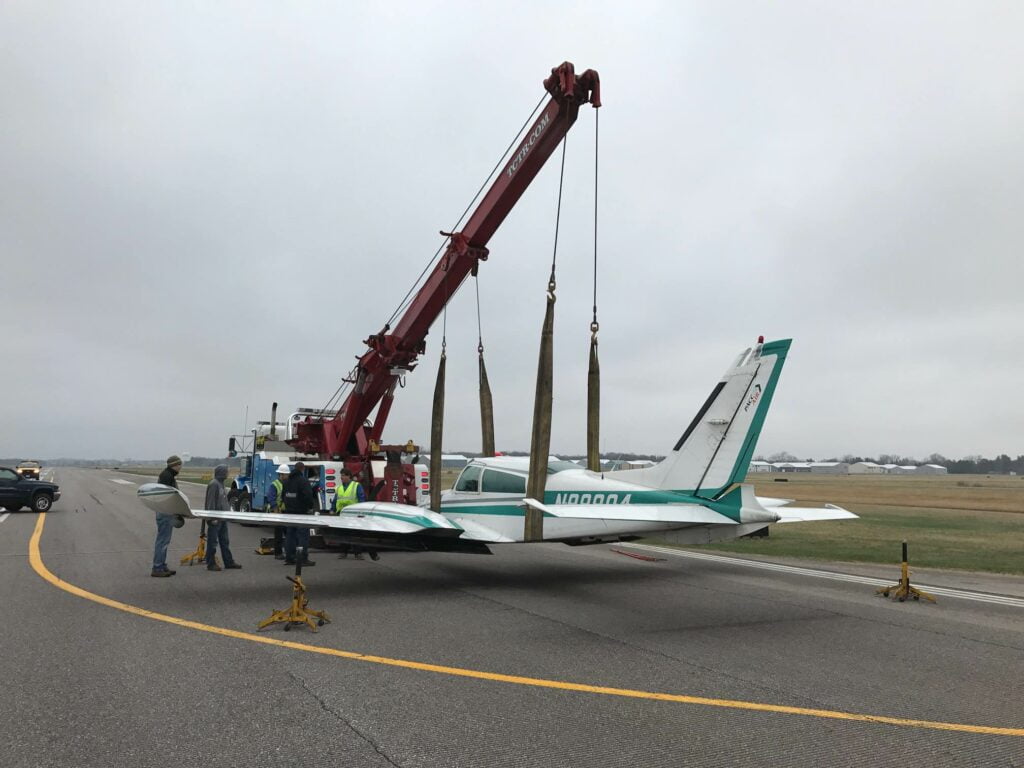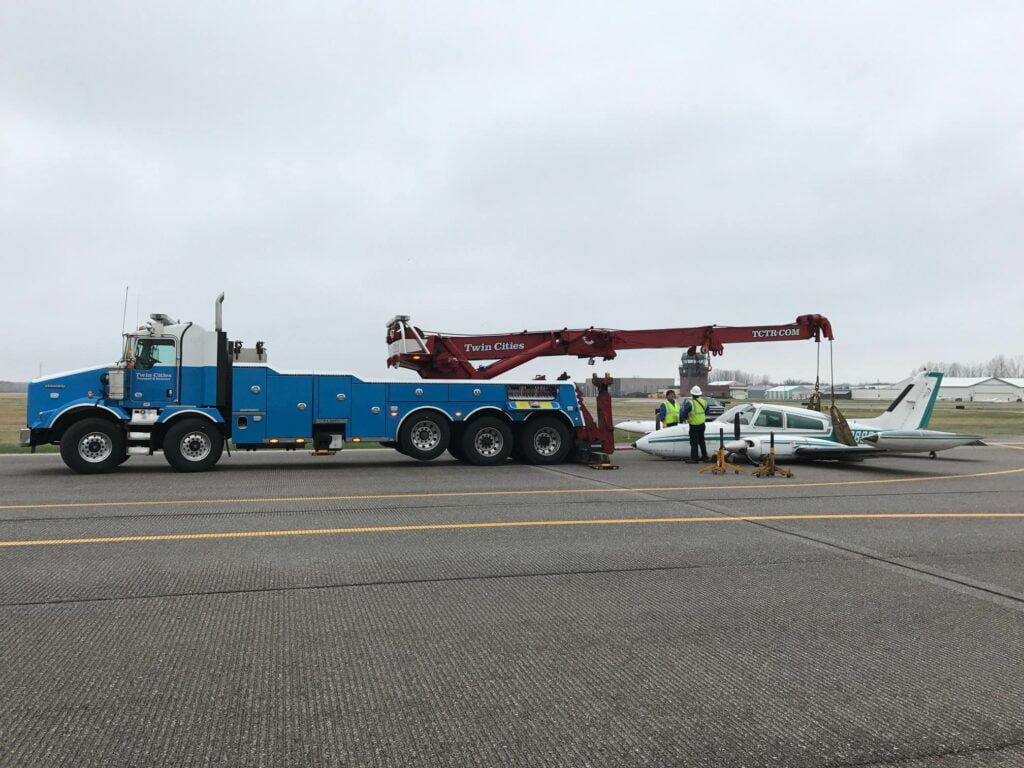 Where can I get mobile crane service?
Twin Cities Transport & Recovery offers mobile crane service throughout our entire service area:
Blaine
Crystal
St. Paul
Dayton
Minneapolis
Oakdale
White Bear Lake
And all the surrounding communities!
Heavy Duty Towing Services
Twin Cities Transport & Recovery offers professional heavy towing and recovery to the Twin Cities and surrounding communities. Our heavy duty towing operators are professionally trained and certified and work with the best equipment in the industry!

We've been lucky to build strong partnerships with our customers since we opened our doors in1967! This has given us invaluable insight into the needs of our customers and has allowed us to build a complete heavy towing and recovery division.
Heavy duty towing
Heavy duty recovery
Heavy duty winch-outs
Jackknifed Truck Recovery
Big rig towing
Heavy equipment hauling
Load shift correction
Load swaps
Load transfers
Decking and undecking
And more!